History
Alexander Dolgov (1838-1910) / Mission
dolgov.vodka
The founder Dolgov's Company Alexander Dolgov has lifted vodka manufacture on qualitatively new, unknown hitherto in the Russian Empire level.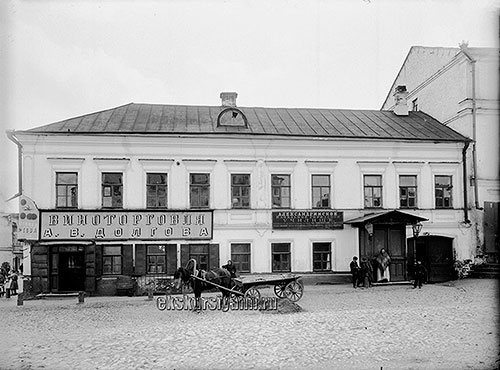 Authoritative magazine "distillation Bulletin" (5 for 1897) marked: "Wine of Dolgov is considered the best, and in many places has superseded wine of Smirnova".
Factory of Dolgov, under the statement of contemporaries, on the hardware was one of the best in the Russian Empire and is indisputable the best in the Nizhniy Novgorod province.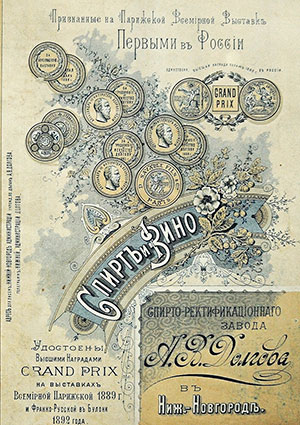 In "Sketches of the Nizhniy Novgorod industry" K.Bogdzevicha, published in 1896, we read: "In Nizhniy Novgorod there is a vodka distillery deserving full attention, under the name "vodka factory Alexander Dolgov". This factory occupies outstanding position not only in Nizhniy Novgorod, but also in all the Russian Empire, both on the device, and on manufacture of fine quality of vodka". Excellent quality of production of factory has been confirmed by high international and Russian awards. In 1885 and 1888 manufacture of Dolgov awarded Alexander's medals III "For quality and diligence". In the same 1888 production is marked by a medal at an exhibition in Barcelona (Spain).
In 1886 received a rank of the supplier of the Russian Imperial Court Yard, and soon and the Court Yard of the Royal Highness of Oscar II, the King of Sweden and Norway. The award has been welcomed it, and its production has received honor to represent on labels the State Emblem of the Russian Empire.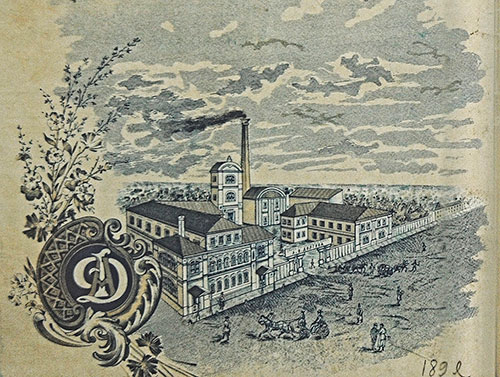 Achievements of the well-known Nizhniy Novgorod businessman have been noticed and noted by high awards: factory of Dolgov has been twice awarded Alexander's medals III "For quality and diligence", production of Dolgov prestigious awards at the Franco-Russian exhibition in Boulogne, not to mention numerous diplomas of the Russian exhibitions are awarded.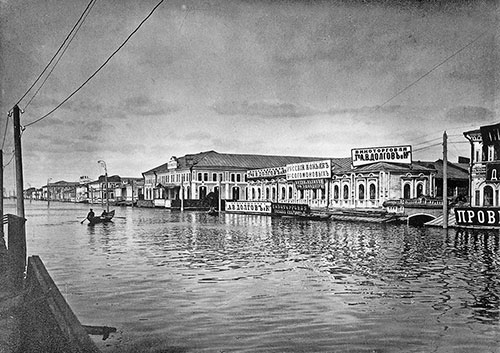 But the most prestigious award of that time – Grand Prix, won on the Parisian World's fair in 1889 was the greatest recognition. Dolgov was the first who has achieved a general recognition behind Russian vodka of the status of the best unique for the Russian Empire the higher award "Grand Prix".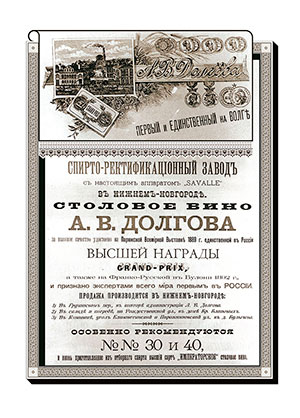 Alexander Dolgov did not aspire to "mass character", but above all put the purpose to achieve the highest quality. Dolgov let out high-quality, elite marks for people of respecting.
The leading factory in Nizhniy Novgorod. "The Spirto-rektifikatsionnyj zavod N1" ("Distillery N1") which owned and operated Alexander Dolgov, was the first not only thanks to number appropriated to it. The enterprise has been recognized by contemporaries of Dolgov the first on the hardware, quality of made spirit and vodka, number of the workers involved at the enterprise.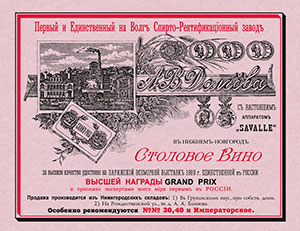 It's made on Alexander Dolgov's unique compounding & those of vodka that shone in the end of XIX century in Boulogne and Paris and obtained the world recognition.
История нижегородского винокурения
Специальный проект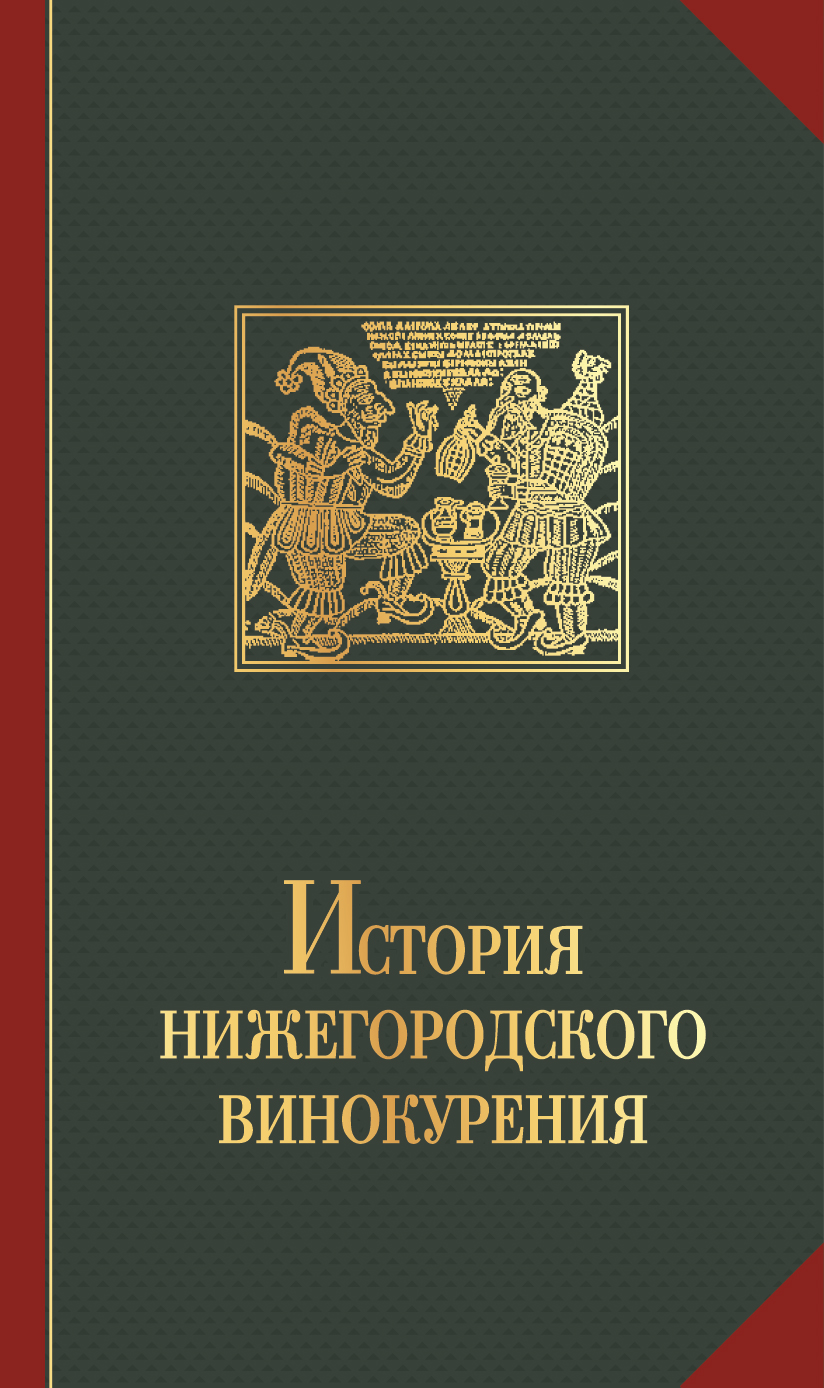 Содержание книги
Введение. Значение и назначение вина в жизни человека.
Глава I. Питейные традиции нижегородцев.
Глава II. Славные нижегородские кабаки (XVI-XVIII).
Глава III. «А вот Нижний городок – ходи, гуляй в погребок…» (конец ХVIII - ХIХ вв.)
Глава IV. От откупов к акцизам.
Глава V. Винная монополия и винокуренные заводы.
Глава VI. Товарищество А.В.Долгов и К.
Глава VII. Товарищество "А.В.Долгов и К» после революции. Российское винокуренное пр-во после 1917 г.